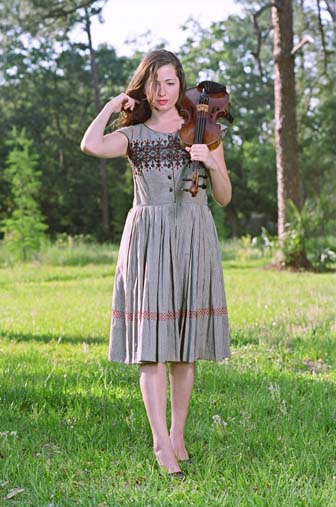 photo Joe Parker / stylist Cyndie Boehm


:: U P C O M I N G S H O W S ::
5/1__ w/ HuDost @ Cuban Club Theater - Tropical Heatwave (Tampa, FL)
5/3__ Gamble Rogers Folk Fest (St Augustine, FL)
5/9__ w/ Grant Peeples @ The Ale & The Witch (St Pete, FL)
5/23-24__ Florida Folk Fest (White Springs, FL)
6/4__ Crystal Beach String Band (Tarpon Springs, FL)
6/10_ Treble Hook's FL Folk & Medicine Show @ Rosie's Tavern (Dunedin, FL)
6/14__ Zapen & Douglass @ New Tampa Library (Tampa, FL)
6/17__ Zapen & Nickelson @ Fresco's (Lakeland, FL)
6/23__ Girls With Guitars @ Whistle Stop Grill (Safety Harbor, FL)
6/26__ Girls Night Out: Gale, Kasondra & Rebecca @ Hideaway Cafe (St Pete, FL)




:: f a c e b o o k ::

:: t o o t s ::
"There's a sense of arcane, jazzy pop; fifties romanticism, classical music, and Yiddish and other folk traditions; a bowl of ingredients from which Zapen intuitively ladles the right elements for her evocative compositions...Nest is something of a miracle."
-- My Old Kentucky Blog

"Zapen is a multi-award winning singer-songwriter with a vocal range that allows her to go from a jazz-sultry croon to a dreamy, honey-sweet cry, and a classically-trained violinist who also plays ukulele and guitar. She infuses her sound with elements of acoustic folk, Americana, and gypsy jazz, and brings a warm swinging feel to her pretty melodies."
-- Creative Loafing

"While some musicians spend a lifetime avoiding responsibilities and domestic duties as if they were sunlight or sobriety ... Zapen has taken the art of settling down to new heights with her latest album, the aptly titled 'Nest'."
-- Folio Weekly

:: f r i e n d s & f a n s ::
smiling faces from the audience, [click]


violinist / vocalist / songwriter
Rebecca Zapen

ALBUMS AVAILABLE ON CDBABY.COM & iTunes
My four albums are available on CDBaby.com for physical copies or download, as well as on iTunes -- see the links below. I'm also happy to personally autograph albums and mail them to you or your friends/family. Just email me at rzapen (at) yahoo.com. I'm told time and time again that listeners enjoy my music as they drive, work, cook, or relax at home.
xoxo,
~ Rebecca ~



Rebecca Zapen's newest release NEST is available on
www.cdbaby.com/cd/rebeccazapen and iTunes.
Original folk-pop. Nest was inspired by my experience of leaving a home nest and creating a new home and family in St Petersburg, FL. The album was awarded Florida Album of the Year, and debuted at #12 on the Folk DJ Charts.




JAPANESE BATHHOUSE is available on
www.cdbaby.com/cd/zapen2 and iTunes.
Original folk-pop. Winner of Best Cabaret Album and Best Cabaret Song at the Just Plain Folks Awards.





HUMMINGBIRD is available on
www.cdbaby.com/cd/zapen and iTunes.
Features jazz standards, bossa nova, and several Zapen originals.





ZAPSTAR is available for download on
www.cdbaby.com/cd/zapen and iTunes.
Jazz standards and bossa nova.




video: SWAMP PIT
We transformed a city park into a fairy tale world for the video of Rebecca Zapen's "Swamp Pit", from the award-winning album, Nest. Directed and edited by Dave Allison of Creative Bundle www.creativebundle.com, with assistance from Amber Haley (hair and makeup), John Allison (compositing and color grading asst), and Joel Malizia (camera). Audio recorded and mixed by Jeremy Douglass. Filmed in Clearwater, FL.

NEST WINS FLORIDA ALBUM OF THE YEAR!!
Florida Album of the Year 2011 (Florida Times-Union).

jazz quartet SWINGSET
Featuring Rebecca Zapen (vocal/violin), Jeremy Douglass (piano), Phil Magallanes (bass), and Rich MacDonald (drums). Recent performances include VIP receptions for Zoofari fundraiser at Lowry Park Zoo in Tampa, FL, and the Mayoral Ball at Mahaffey Theater in St Petersburg.
Contact for bookings: Rebecca Zapen rzapen@me.com Video by Dave Allison of Creative Bundle www.creativebundle.com. Filmed at Hideaway Cafe in St. Petersburg, FL. www.hideawaycafe.biz.


Swingset Demo from Creative Bundle on Vimeo.


BIOGRAPHY
A third-generation musician in a family tree including players of violin, piano, double bass, guitar, and accordion, Rebecca Zapen has developed into a versatile performer: jazz crooner, classically-trained violinist, and award-winning multi-instrumentalist songwriter. Her formal violin studies began at age 3, and singing always came naturally. She graduated with honors from Florida State University, with degrees in Music and Biology. It was during her years at FSU that she fell in love with jazz and bossa nova. Past appearances include Jacksonville Jazz Festival, Clearwater Jazz Holiday, and Jazz Club of Sarasota. Zapen has been a musical guest on Public Radio International show Michael Feldman's Whad'Ya Know?, as well as being a featured soloist with the Hollywood Philharmonic Orchestra.

The versatile vocalist and violinist has released 4 albums. Award-winning albums Nest and Japanese Bathhouse feature her eclectic folk-pop songwriting; Hummingbird and ZapStar feature jazz standards and bossa nova, as well as several original compositions. Awards and accolades include: Florida Album of the Year 2011 for Nest, which debuted at #12 on the Folk DJ charts; Jacksonville's Musician of the Year 2008; and Best Cabaret Album & Best Cabaret Song in Just Plain Folks Awards 2009 for Japanese Bathhouse. Zapen's original songs appeared in a national promotion for Crocs Shoes. She placed 2nd in the Bushman World Ukulele Video Contest, and she was a Finalist in the 2007 DiscMakers' Independent Music World Series. My Old Kentucky Blog says of Zapen's newest release Nest: "There's a sense of arcane, jazzy pop; fifties romanticism, classical music, and Yiddish and other folk traditions; a bowl of ingredients from which Zapen intuitively ladles the right elements for her evocative compositions...Nest is something of a miracle."

An award-winning composer, she earned the Silver Medal of Excellence for Best Use of Music in a Short Film at the 2008 Park City Film Music Festival. Her original songs appear in Look Both Ways, which won for Best Music in the 2009 San Francisco Seven Day Film Festival. Her music has been featured on NPR's All Songs Considered: Open Mic. In addition to performing extensively in Florida and touring throughout the United States, playing at venues such as The Bitter End (NYC), Genghis Cohen (L.A.), and Katerina's (Chicago), she has also delighted audiences abroad at venues such as Les Temps Modernes (Switzerland), Le Caveau des Oubliettes (France), and Paganini Auditorium (Italy).

A native of Jacksonville, Florida, she now calls St. Petersburg home, where she lives with her husband, pianist and recording engineer Jeremy Douglass, and their young son Joel.